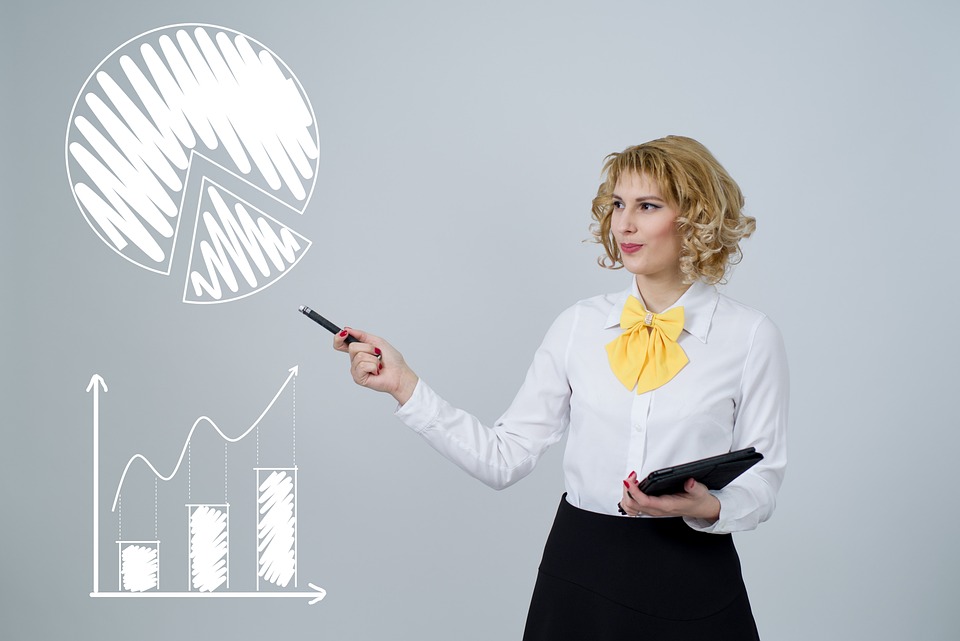 An example of a capital market that is familiar to Indonesians is the Indonesian Stock Exchange (BEI). It contains various stock indices issued by local companies and can be used as a reference for analysis by investors.
There is also something we will discuss further, namely examples of capital markets that are worth knowing. Not only from Indonesia, here is the complete explanation.
What is a Capital Market
According to the Republic of Indonesia Capital Market Law no. 8 of 1955 explained that the definition of capital markets is activities related to public offerings and securities trading, public companies related to the securities they issue, as well as professional institutions related to securities.
The definition of the capital market according to Usman in the book Capital Markets and Business World Development (1997) is the trading of long-term financial instruments (securities), whether based on own capital (stock) or debt (bonds), including those issued by the government (public authorities). as well as private companies (private sector).
Sunariyah in his book entitled Introduction to Capital Market Knowledge (2011) also believes that the capital market is an organized financial system, including commercial banks and all intermediary institutions in the financial sector, as well as all securities in circulation.
Not only that, the capital market is also narrowly defined as a market (a place in the form of a building) that is prepared for trading shares, bonds and other types of securities using the services of securities brokers.
There is also another definition of capital markets that originates from Dermawan Sjahrial's opinion which is contained in the book Financial Management (2009) . It is stated that the capital market is the entire organized financial system, including commercial banks and all intermediaries in the financial sector as well as long and short term securities.
Example of Capital Market
The following are some examples of capital markets.
1. Indonesian Stock Exchange (BEI)
The first example of a capital market is the Indonesian Stock Exchange (BEI). This institution has a legal entity and plays an important role in the development of securities trading in Indonesia.
Indoexchange briefly discussed the IDX policy which implemented the Jakarta Automated Trading System (JATS) trading system since 1995. It was then updated in 2009 and became known as JATS-NextG.
BEI compiles dozens of stock indexes from many companies. You can review them to gauge market sentiment or constraints on active portfolios.
Several IDX stock indices that can be used as references are:
IHSG
LQ45
IDX30
IDX80
ISSI
JII.
2. NASDAQ Stock Exchange
The next example of a capital market is the NASDAQ Stock Exchange which is based in New York City, United States. It is known that NASDAQ is managed by Nasdaq, Inc.
NASDAQ was founded on February 8, 1971. Having been operating for 52 years, this capital market uses the United States Dollar as a currency.
Referring to the world-exchanges.org release, NASDAQ is in second place in the stock exchange ranking. Meanwhile, the first position is still controlled by the New York Stock Exchange.
Several indices on the capital market are as follows:
NASDAQ-100
NASDAQ Bank
NASDAQ Biotechnology Index
NASDAQ Transportation Index
NASDAQ Composite.
3. New York Stock Exchange
The next example of a capital market is the New York Stock Exchange which is also known by its abbreviation NYSE. Managed by NYSE Euronext, this capital market was formed by the merger of the NYSE and a number of electronic stock exchanges owned by Euronext.
Many large companies' shares are listed on the NYSE. while share prices soared to tens of trillions of US dollars. Below is a list of NYSE indices:
Dow Jones Industrial Average
S&P 500
NYSE Composite
NYSE ARCA Tech 100 Index.
4. Bursa Malaysia
Bursa Malaysia was once known as KLSE or Kuala Lumpur Stock Exchange . As the title suggests, this example of a capital market operates in a neighboring country.
The first stock index issued by Bursa Malaysia was the Kuala Lumpur Composite Index (KLCI). For those of you who are curious about this capital market, visit the official website at www.bursamalaysia.com .
Types of Capital Markets
1. Primary Market
Quoting the official website of the Financial Services Authority (OJK) , the primary market is the market where securities or securities are traded for the first time to the public before being listed on the Stock Exchange.
The period begins when shares or other securities are first offered to investors by the Underwriter through a Securities Broker who acts as a Share Selling Agent.
The price of shares traded on the primary market tends to be fixed because the company determines the price and quantity first before actually offering it to potential investors. Therefore, the quantity of securities is limited and it cannot be guaranteed that investors will get the desired amount.
Apart from that, excess demand (oversubscribed) also tends not to be overcome in the primary market. As an alternative, investors can buy it on the secondary market which will be explained below.
Illustration, movement of the composite stock price index (ANTARA FOTO/Hafidz Mubarak A/tom.)
2. Secondary Market (Secondary Market)
The secondary market is where previously issued securities are bought and sold by investors. There is liquidity value for investors who trade it.
It is important to know that securities or securities in this market can be traded before the company issues new securities. Even so, the issuer does not participate directly in the trading process carried out by investors.
Shares are freely traded among investors. Meanwhile, in this market there are also fluctuations in share prices increasing and decreasing.
In the primary market, funds coming in from investors go directly to the issuing company. This market is different, what happens is the transfer of ownership from previous investors to new investors.
In addition, in secondary market transactions a commission will be charged for the broker. In short, brokers are the liaison between investors and the capital market.
The commission is 10 percent VAT of the transaction value and must be paid by investors. According to OJK , selling shares requires investors to pay tax of 0.1 percent per transaction.
This is a discussion regarding examples of capital markets that can be studied further for those of you who are interested in the world of investment. It is important to drill down and perform analysis to estimate risks and other possibilities.